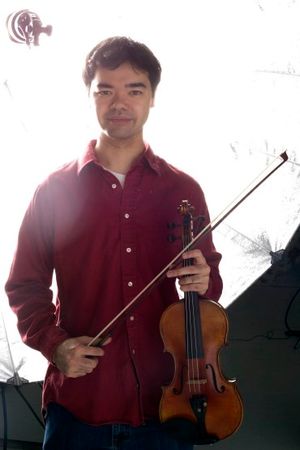 My name is Scott Tran: singer, songwriter, violinist, vocalist, guitarist, and pianist. I've been singing my whole life and playing violin over 20 years. I was classically trained and received my Bachelor's Degree in Music from the University of Nebraska - Lincoln. I also trained privately with Dr. Katie McLin and Dr. Laura Camacho while in Arizona, but I had a huge shift in genres and styles learning to play bluegrass, playing country in A Boy Named Sioux, and also covering, pop, rock, r&b, jazz, and latin tunes with Rebecca De La Torre.
My musical influences are far and varied. Many of my songs influence from bands like Weezer, Ben Folds Five, Coldplay, Radiohead, Death Cab for Cutie, as well as artists like Andrew Bird and John Mayer. I am currently write songs for voice and violin.
I currently live in Brooklyn, and I have a wide range of performances varying in styles including classical, pop, blue grass, celtic, traditional liturgical music, and contemporary praise and worship.